ProgDay 2015 update
As ProgDay 2015 rapidly approaches, developments continue. Tickets are now on sale, and there are some additions to the lineup, including Tryo and Jack o' the Clock. As always, the festival will be held on Labor Day weekend (September 5-6) at Storybrook Farm in Chapel Hill, North Carolina.
by Jon Davis, Published 2015-07-09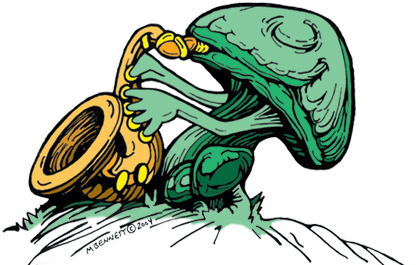 From the press release:
Weekend and Patron passes for ProgDay 2015 are now available for advance sale on our web site. Day passes will be available at the gate/door on the day of the show, subject to availability.

Our current confirmed lineup includes TRYO (Chile), JACK O' THE CLOCK (US), ECCENTRIC ORBIT (US) and UT GRET (US). ProgDay 2015 will take place on Saturday, September 5th, and Sunday, September 6th, at Storybook Farm in Chapel Hill, North Carolina. For more information, and to hear music from this year's bands, please visit us at www.progday.net.

More bands to be announced soon.
---
Filed under: Festivals
Related artist(s): Tryo, Ut Gret, Jack o' the Clock, Eccentric Orbit
More info
http://www.progday.net