Casey Kasem RIP
If you are a baby boomer like me you cannot have avoided listening to Casey Kasem and his top 40 countdown. He was quite a knowledgeable man when it came to pop music. He and Dick Clark were icons of pop music. Casey has now passed away at age 82.
by Henry Schneider, Published 2014-06-16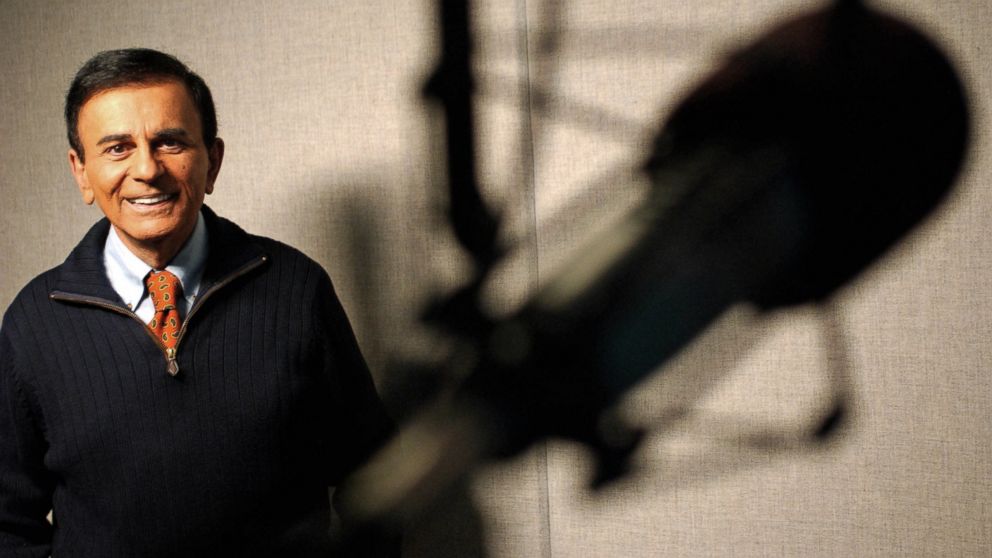 According to ABC News:
ABC News confirmed that the radio personality died today in a California hospital. He was 82.
Born Kemal Amin Kasem in Detroit, the disc jockey began his career in nearby Flint before becoming an announcer on Armed Forces Radio Korea Network in 1952. Upon his return, he went on to work at radio stations in California, Ohio and New York before launching "American Top 40" in 1970. He hosted that show until 1988, and then a revived version from 1998 until 2004, when Ryan Seacrest took over. From 1988 until 1998, Kasem hosted a show called Casey's Top 40.
---
Filed under: Obituaries
Related artist(s):
More info
http://abcnews.go.com/Entertainment/casey-kasem-dead-82/story?id=24016102